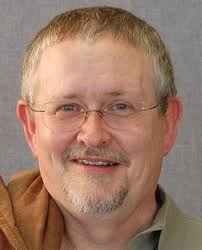 I had the honor of interviewing one of my favorite authors of speculative fiction several years ago when my writing career was just starting and his was on a roll.  It helped that we lived in the same city and that I can be 'pleasantly persistent' when it comes to interviews.
One of the most insightful points Orson Scott Card made during the interview was:
"I believe every writer has to simultaneously believe that Shakespeare would be envious of what he's just written and also that it's the worse stuff ever produced.  If you don't believe both those things I don't know how you can function."
For someone who isn't familiar with his books, Card recommends starting with Ender's Game if you're a science fiction enthusiast or, if you don't care for that genre, start with Seventh Son, the first book in the Alvin Maker Series.
You can read the whole article online HERE.